Street Art Tour in Cologne Ehrenfeld
Our Street Art Tour starts in Cologne Ehrenfeld, one of 86 districts in Cologne. These districts are well known as "Veedel" like the locals would call them. The district of Cologne Ehrenfeld shows a variety of legal and illegal art which will be the core of this Street Art Tour. 
What to Expect of our Street Art Tour
This Street Art Tour explores different artists that left amazing artworks in the streets of Cologne Ehrenfeld. This includes local artists from Cologne, Germany as well as international artists from all over the world. After the tour, you are most likely able to recognise the different artists by yourself. This tour will also explain to you the variety of techniques that are used by these Street artists.
Book Your Spot
You are interested in Art and especially Street Art? Then get yourself a spot in our upcoming Street Art Tour. You can get a spot on our public tours, whether alone or with a few friends, family or other amazing people in your life that you love spending quality time with. To keep this quality at a high level we kindly ask you to book your spot to make sure that we have comfortable group sizes.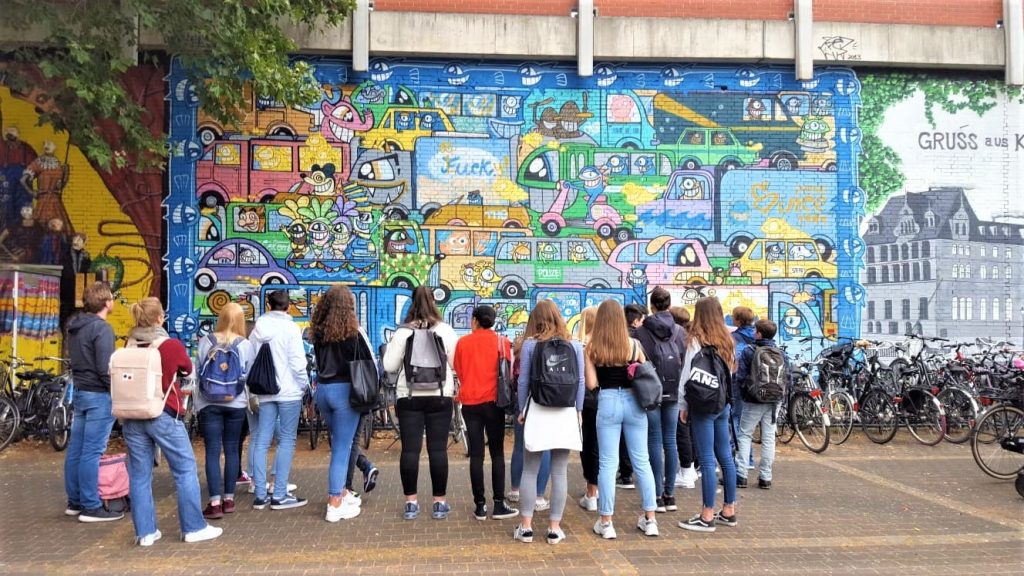 Price of our Public Street Art Tour Cologne Ehrenfeld
We are presenting our tours in high-quality and are convinced that our guests honour this by payment. You pay what you want! A concept that is well-known around the world. No rules just the value your give our tours. Thus, the only thing we expect of our guests is the honest and respectful honour of our tours. Do you love our tours? Then make sure to balance the value you got with the value you give.  Also, we are always happy to read your review on Google, Facebook and Trip Advisor.
Artists that you will get to know during the Street Art Tour:
AEC interesni kazki
Captain Borderline
Hero Art
Huami
Joiny*
MEOW*
PEZ
PlanetSelfie*
SeiLeise*
...
* these artists show illegal street art, therefore its always possible that their artwork has been removed and there is no 100% guarantee to see them.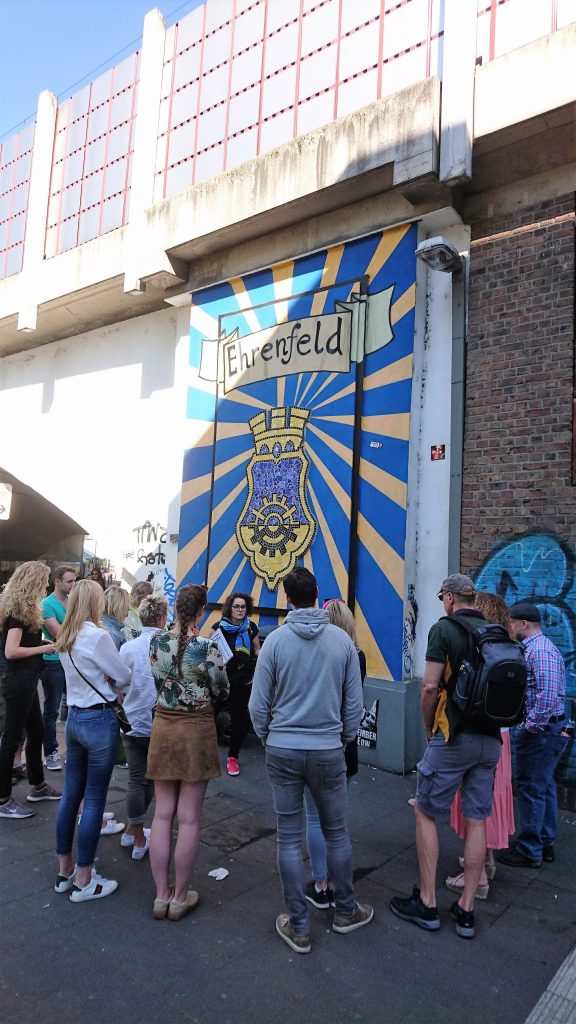 Private Tours in Cologne
You are looking for a private tour for your family, friends or colleagues? You want to make an awesome, unique gift for a birthday or surprise the bachelor*ette? We are happy about your request. We will send you prices by request, just contact us. Use our easy contact form or the following to contact us.

01590 5575199 (also via WhatsApp)
Contact@AlternativeCologneTours.com