Alternative Free City Tour
The Alternative City Tour gives you the most important historical facts about Cologne. Additionally, you will get to know the extraordinary culture that makes the difference to other cities in Germany. The alternative free walking tour also includes aspects of street art which is an interesting factor in our cityscape, both legal and illegal work.
Due to your interest, we also offer now a Street Art Tour in Ehrenfeld.
You will learn, hear and see of:
Dome
Philharmonic hall
Farina / 4711
fun stories about local construction sites
local brewery/ beer culture
...
Artists that you will get to know during the tour:
Thomas Baumgärtel
Gerhard Richter
Sweetsnini*
famous French artist*
...
* these artists show illegal street art, therefore its always possible that their artwork has been removed and there is no 100% guarantee to see them.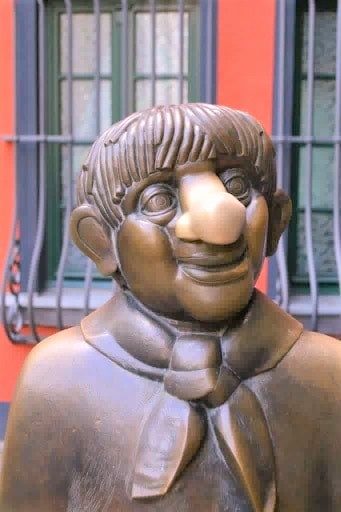 Price of public Alternative City Tours
You decide. After the tour, you decide what you would like to pay. This "Free Walking Tour" concept is worldwide known. This means, wherever you travel you should find a tour company with this payment concept.
As we are always presenting our tours with high quality, we ask you to sign up for the tour. This helps us plan and regulate the group size as we want to create the best experience for you.n make sure to balance the value you got with the value you give
Private Tours with us
You are looking for a private tour for your family, friends or colleagues? We are happy about your request. We send you prices by request, just contact us.
Contact
Alternative Cologne Tours
for requests, date scheduling and booking:
01590 5575199 (also via WhatsApp)
eva@AlternativeCologneTours.com